A Short Hop from Soho to Piccadilly
Saturday, December 18th , 2021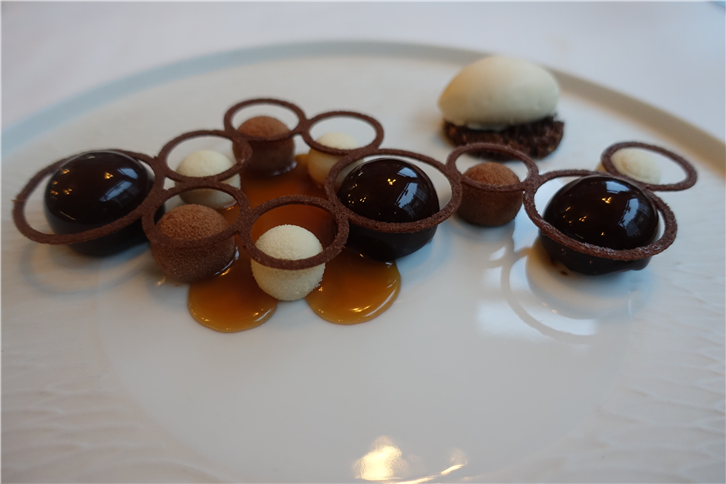 Sola in Soho uses some of the highest quality ingredients seen in London: N25 caviar, ikejime method fish, top venison, Norwegian king crab, freshly grated wasabi, top notch vegetables from the Paris market in Rungis. Even the coffee is from Difference Coffee, such as the Panama Gesha used in the coffee and chocolate dessert illustrated. These luxury ingredients all came together in another lovely meal this week. It has one Michelin star but there are plenty of multi-starred places less good than here.
The same is true of The Ritz, whose food is impeccable these days. A particularly fine turbot cooked on the bone and a stunning sweetbread dish were amongst the highlights. There is no better cooking in London.
Wishing all my readers a very happy Christmas.