New and Old
Saturday, February 28th , 2015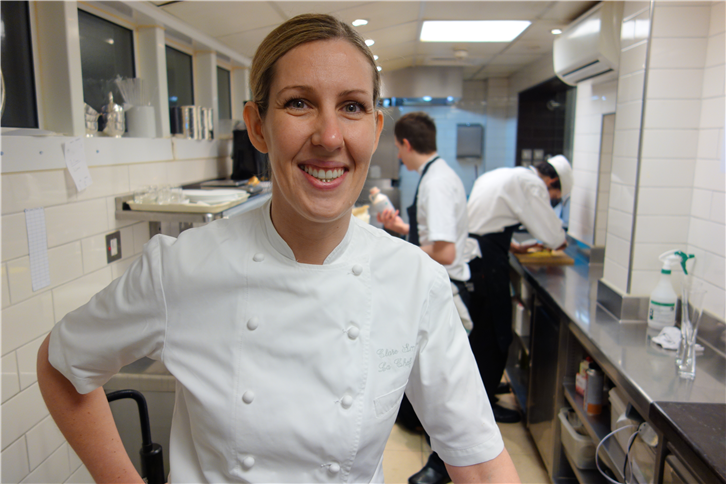 Ristorante Frescobaldi is a smart Italian restaurant in a quiet location just off Regent Street, owned by a Tuscan wine family with centuries of history. The chef had worked at Zafferano and the menu reflected that background, with appealing dishes and capable cooking. Excellent crab cakes with ripe avocado featured good ingredients, and a rabbit ragu showed good technique. There was some unevenness in standard, as one might expect in a quite new kitchen, but service was slick and the overall experience very enjoyable, albeit not cheap.
Shimogano is a Japanese restaurant in Camden, serving a wide variety of dishes from styles ranging from sushi through tempura, soba noodles, grilled dishes and beyond. This approach to Japanese food seems common in London, yet in Tokyo you tend to see places with high degrees of specialisation. A restaurant will serve tempura or sushi, but not both. Some restaurants serve dishes based on just a single ingredient. It seems to me that having a very broad menu (in any cuisine) makes it difficult to really excel in any particular dish, and sadly this was the case at Shimagano. We tried quite a few things, ranging from decent to disappointing, but there was nothing that really stood out.
Gordon Ramsay's flagship restaurant has been in the capable hands of Clare Smith (pictured) for several years now. Clare's cooking is technically very accomplished, and although the signature shellfish ravioli is still on the menu, the dishes mostly now reflect her own style. The food has more modern touches than it used to have when Gordon was in the kitchen, though it is still broadly classical. The best dishes at this meal were suckling pig made several ways, and above all simple but superb linguine with aged Parmesan emulsion and black truffles. This restaurant is no longer fashionable amongst the Instagram set of diners, but the cooking is hard to fault and is of a very high standard.
I paid my 56th visit to Hedone. As I have written about this restaurant at length previously I will not repeat myself. The ingredients here are of a level pretty much unknown in London, and the cooking continues to develop, with even the well-established dishes having little tweaks and improvements. Star dishes at this meal included noir de Bigorre pork with carrots and the signature liquid Parmesan ravioli with horseradish foam. It was interesting to compare Godon Ramsay and Hedone on successive days; the styles are quite different, but both are restaurants at the top of their game. There is nothing better in London at present.
The new Michelin guie to Scandinavia came out, and was something of a damp squib. Most had assumed that the countryside would be covered (so places like Faviken) but actually all they did was to add Aarhus and Malmo to the list of cities already covered by the Main Cities of Europe Guide. A second star was awarded to the weirdly named a | o | c (yes that is a name, I did not just fall asleep on the keyboard there) and to Oaxen Krog.